Spaces still available for all teams for the 2017 - 2018 season!
SKILLS SESSIONS in May and June 2017. FREE TO TRY
Contact us below for details.

Contact us for more information or to schedule a private tryout by completing the form at the bottom of this page. No pressure or commitment necessary:

coach@chesapeakesynchro.com

or by completing the form below.
Skaters Intermediate MITF and above:

Skaters in Basic Skills/Freestyle Learn To Skate, No Test freestyle, Pre Preliminary, Preliminary, Pre Juvenile, and Juvenile Moves in the Field:

Want more than your current division can offer?
Work with Olympians, World Champions, International Medalists, and National Technical Specialists!
LOOK AT OUR CREDENTIALS!!!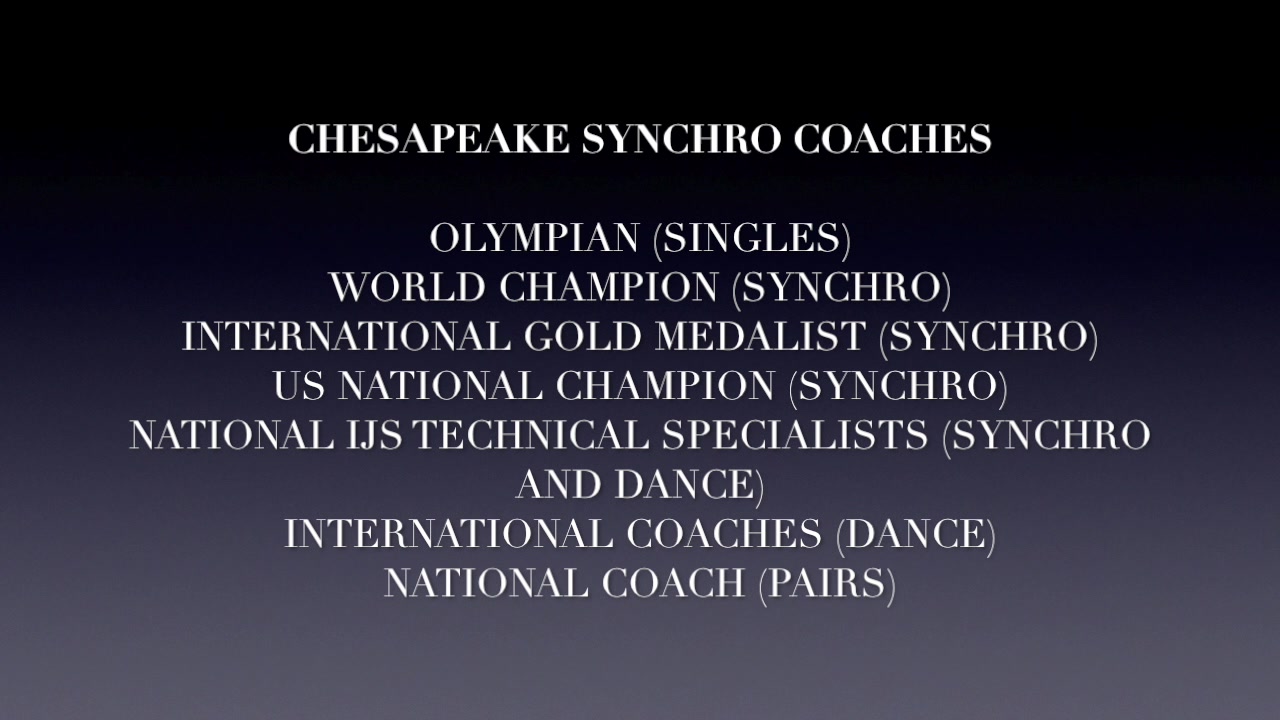 For everyone who wants to tryout for a team and for all those who just want more information with no obligation, please complete the following form: